90s DJ Hire the Best Club Retro Music with DJ MAGOO
Retro Music features 90's full time professional Dj's from Sydney that play 90's House music, 90s Club Music & 90's RnB dance hits that have now become anthems of today. The best 90's Club DJ and party music specialist in this era is DJ MAGOO® (Glenn "MAGOO" Aird). A professional DJ from Sydney that worked every Thursday, Friday & Saturday night for this decade.

His name and the brand of DJ MAGOO® mixes and edits was the driving force behind some of the biggest radio and club hits from Festival Records in the 90's and includes his name on two A.R.I.A. number one singles. Infact most of my work is still on high rotation radio today and are even 90s Club Anthems.

With close to 1300 continuous gigs for this era, DJ MAGOO was hot property for 2 club promoters and his own clients. Glenn is a specialist in this field of 90s dance music and started the original Club Retro in Sydney in early 90's. A good mix of 90s dance music works in well with todays Top 40 hits and is very popular with our clients for 30th birthdays and 50th birthday parties and beyond.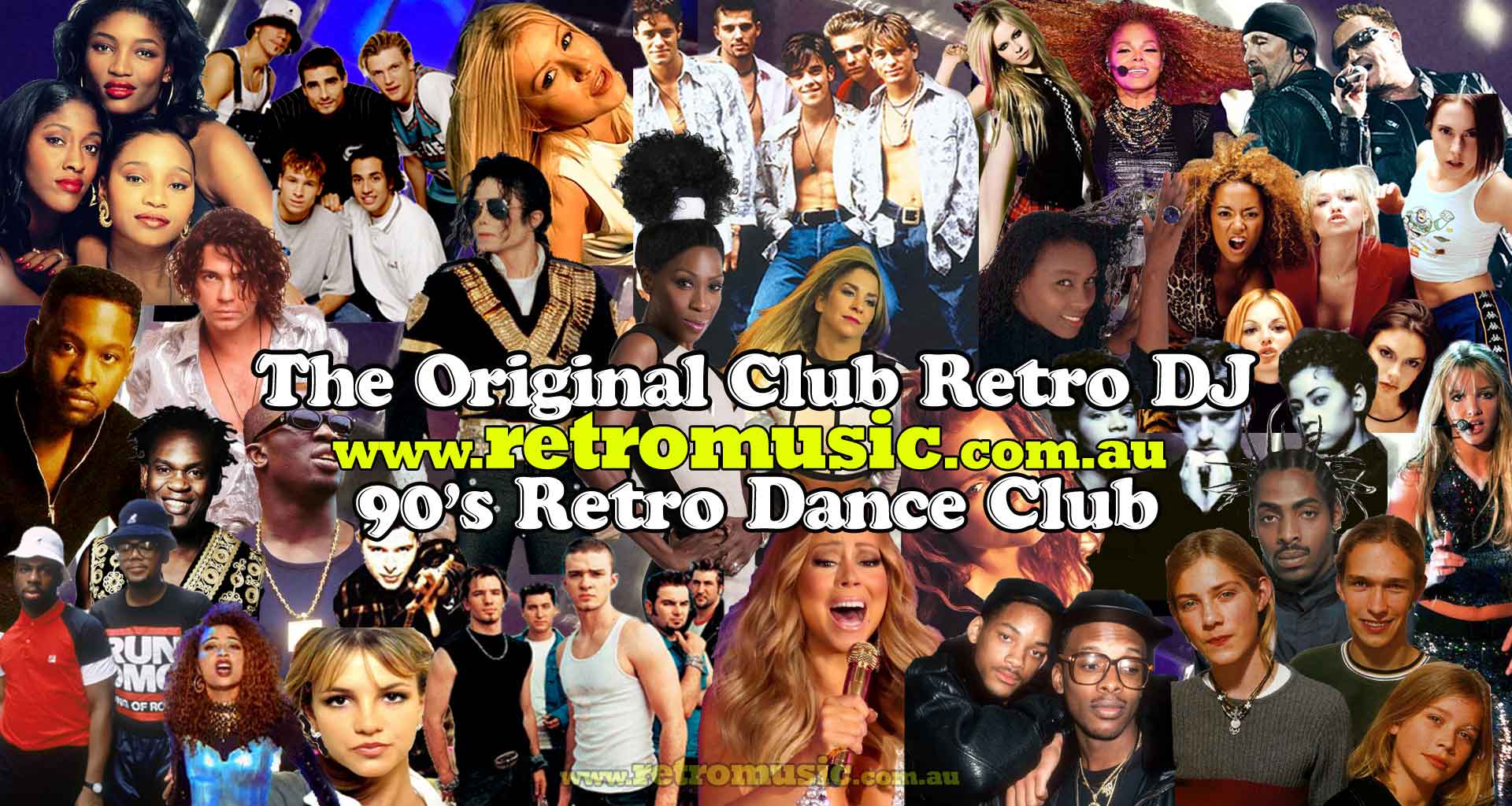 90s Club DJ MAGOO & Festival Mushroom Records Studio
From the Festival Records studio, creating & editing mixes for Australian & overseas recording artists, DJ Magoo was in high demand. Many of the venues in Sydney / Central Coast & Southern Highlands would sell-out well in advance! "Some of the best times I can recall were in the Western Suburbs & Southern Highlands in the 90's. We used to call them beer barns. They were big rooms full of locals and great PA's with light shows to match. All we did was play the Top 10 and Commercial House hits with occasional party classics. It just worked!" said DJ MAGOO.
If you were a clubber over these years, somewhere across time you would have come across some of the extended tracks I created for Australian promotional release as DJ MAGOO®. Or you may of been at one of the many long term residency's I held at the clubs in the suburbs in & around Sydney. Central Coast and Mittagong regions. With influence from the USA, British and Australian charts we will work with you to make this the ultimate party night for you. We play all your favourite 90's Top 40 House music mixes and hits from the world's biggest recording artists and bands from the 90's. If you partied in the suburbs of Sydney in the 80's & 90's you wold have seen a selection of our Retro Dj's at Colours in St Marys Band Club, Cheers at Campbeltown RSL, Club Mingara at Tumbi Umbi, Club Paradise at Parramatta, Eastwood Hotel, Kings Cross Hotel, Double Bay Hotel, Wiggles at Blacktown RSL, Valentines at Wentworthville RSL, Venue at The Entrance, Samanthas at Richmond, Woy Woy RSL, CT's at Camden Tavern and Sails at Baulkham Hills Sports Club just to name a few. Note: We are the exclusive owners of the name & registered Trade Mark of DJ MAGOO®