Sydneys best Retro Dj hire at your 50th birthday party keeps you on the dance floor!
Need to hire a DJ for your 50th Birthday Party around Sydney is easy with Retro Music. Your guests will be blown away with a retro 80's nightclub and 70s 80s 90s music theme party. You can easily recreate this with our retro DJ and lighting hire packages, which cater to any budget. Hey, I forgot to mention I started Club Retro in Sydney. Go the extra mile and hire the retro Video DJ system with all the film clips from the 80s and 90s. We also have a little bit of todays biggest songs if needed. We can offer Dance Floors and mirror ball hire plus many more lighting effects in the Sydney region or out of town locations.

Experience is essential when hosting a 50th Birthday party and I am a professional DJ specialising in retro music and have been in the business for many decades. I personally worked for Festival Mushroom Records for 15 years in the recording studios and on the biggest hits so I know how music is meant to sound! And to deliver the best sound I am the only DJ to have an endorsement for (EV) Electro Voice professional sound equipment. I also worked in major nightclubs for 15 years 3 nights a week straight around Sydney during the 90's and beyond, playing all the hits of the era…and getting my name on two A.R.I.A number one songs! Now that proves I'm a true music industry legend and a professional DJ.

We can offer the best 50th Birthday entertainment packages, from additional lighting to hiring a photo booth and video projectors to entertain your guests during the night. We make it easy to hire everything from the one professional entertainment service based in Sydney. We leave it in your hands as to how involved you want to be in the planning process. You can give us a song list for the night or let us work our magic and provide music based on the hits of the 80's. The right era of music requires the best original version of the song from radio or the extended dance mix. Don't be fooled into an inexperienced young DJ telling you they have the muisc from the internet cause its not going to be the original version your expecting and will sound inferior to what you are expecting to hear. I was there just like you in your twenties and i have the version you are familiar with. If you need a DJ, lighting hire, Dance Floor or a mirror ball in Sydney, then be sure to check out my promotional video covering all different eras and themes. We are sure to keep your dance floor full across the entire night by playing all the 80's flashbacks and your guest's requests.



80s Ghetto Blaster Backdrop

Bring your event to life with our huge 80s backdrop banners for hire. Your themed 80s party just got even better with this in the back ground or as a main feature. Take a look at the exquisite detail our team has gone to create our 80s Ghetto Blaster scene with all your favourite artists.

Don't forget to purchase this design and others on our T-Shirt page.
Available in various large banner sizes, everything is possible, just ask.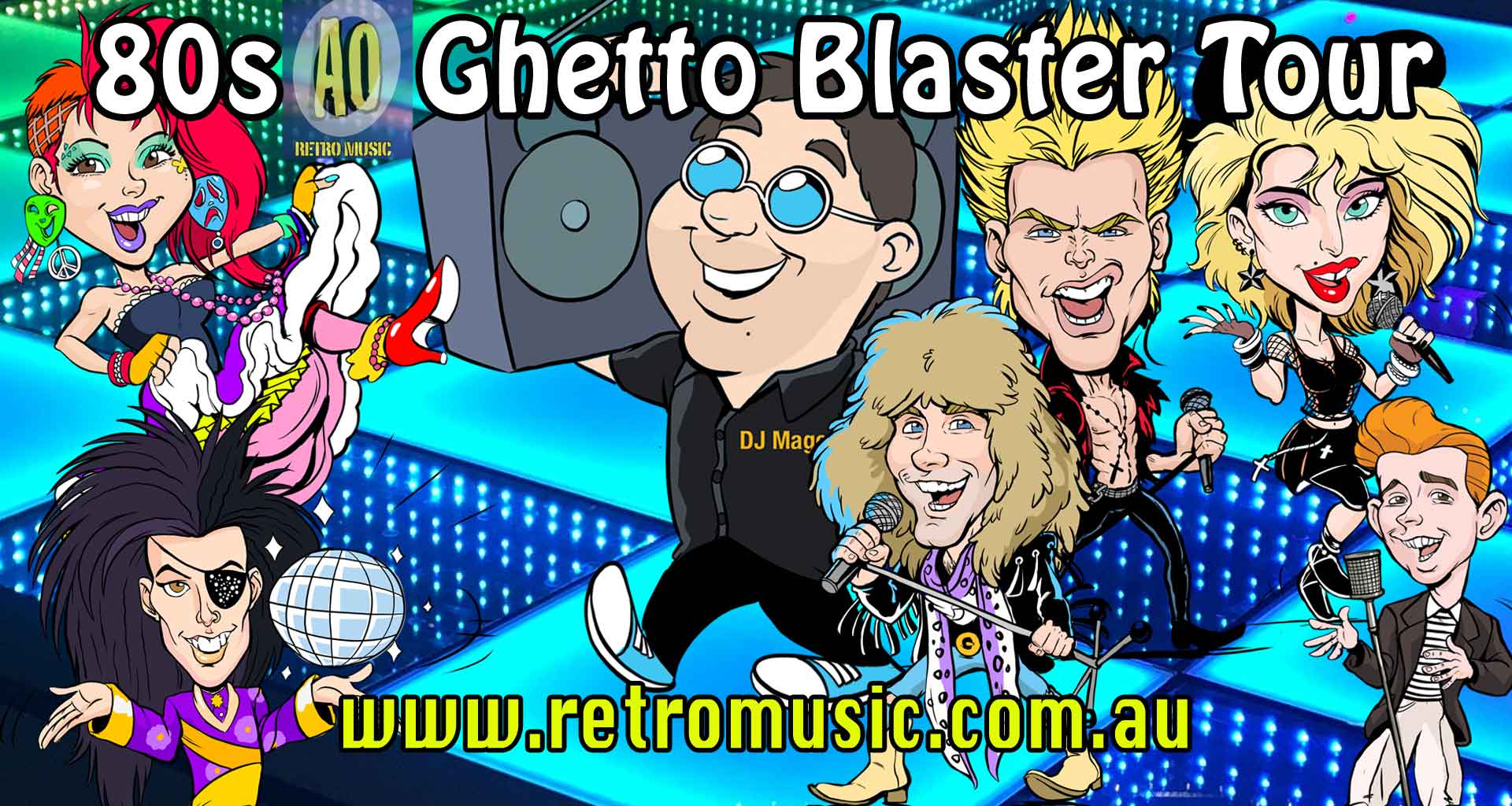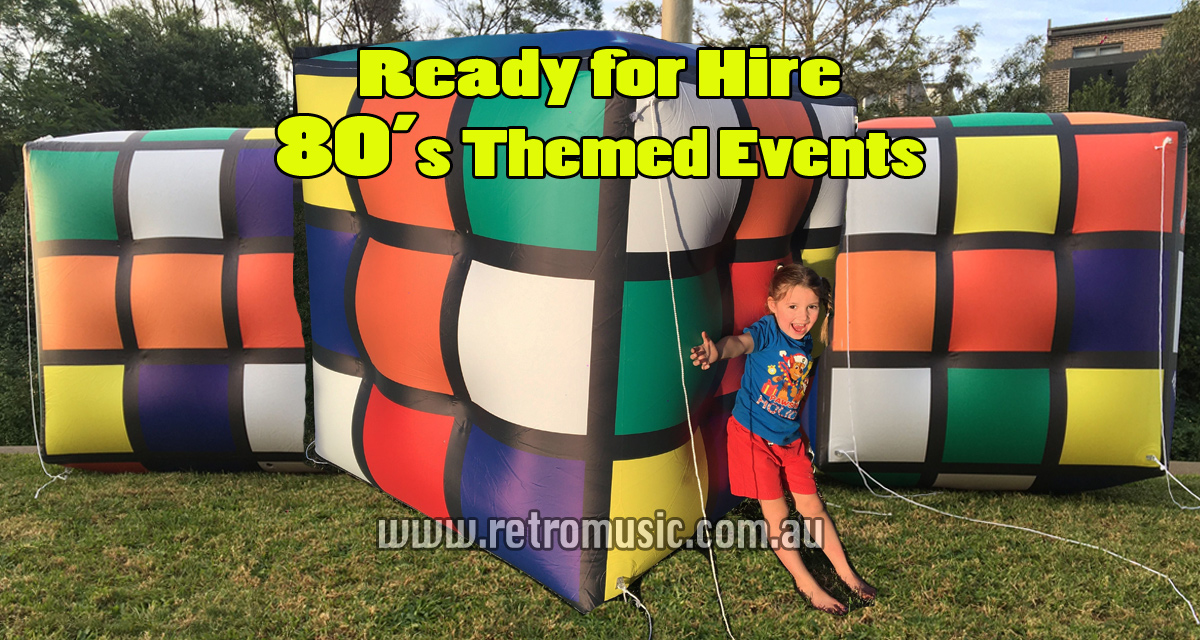 Classic Video Game Machines & DJ Hire Package
Looking for that perfect Retro Event and want to make it feel like the old days filled with fun memories. While our Retro DJ hire is playing your favourite music why not play the original arcade machines. Games including Pac Man Galaga Frogger Scrambler & the original Space Invaders game. We have all the best Arcade games in Stand Up or Cocktail sit down machines. Pinball machines are also available. When you have a Retro Themed event or birthday hire everything from Retro Music the best supplier in one easy phone call.