Hire a birthday party DJ for your 40th celebration is not hard anymore.
Your guest will remember that you hired a great fun DJ for your 40th birthday. With a retro music DJ hire we take all the confusion away. Imagine a full time professional DJ from the clubs you went out to around Sydney in the 90s and beyond. I was that club & party DJ in Sydney who worked three nights a week spinning all the best music of these decades. Experience is priceless especially if you require the music from your party years when you went out to the pubs & clubs. Not only did I work as a full time DJ I also worked for Australia's largest record company Festival Mushroom Records in the recording studio division for 15 years. You will have heard over 25 songs from this era in the clubs then plus still on commercial radio today. And just to top it off my name appears on two A.R.I.A number one songs from the 90s! My experience is priceless to your 40th birthday party. Our professional Dj hire service can put together the best 40th entertainment hire packages for your birthday party. From the additional lighting hire packages to recreate a 90s club experience with professional computer controlled lighting to a thumping touring club PA system. Yes we can build you a real nightclub for the event. I am still working as a full time DJ in Sydney for Birthdays & all other events. The team of DJs I have working with me have all been professional DJs for many years and are all hand picked by me and also keen to keep my clients happy and dancing all night long. You can also hire a photo booth from us as well. We make it easy for you to have everything from one professional entertainment & DJ hire company. Take a look at our promo 30 sec promotional video covering all types of events. We specialise in 40th celebrations, we know what all your party and dance favourites are. If you need a DJ and love the 90s Top 40 Dance music, 90s house music, 90s RnB music. We know all your dance floor throwbacks of the 80s and 90s. You can even supply us with a list or leave it up to us. Todays music and request can also be added to keep every body happy.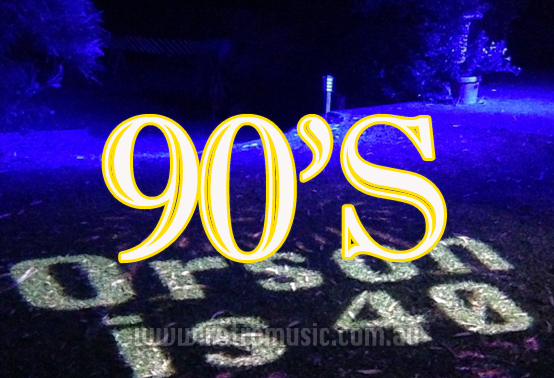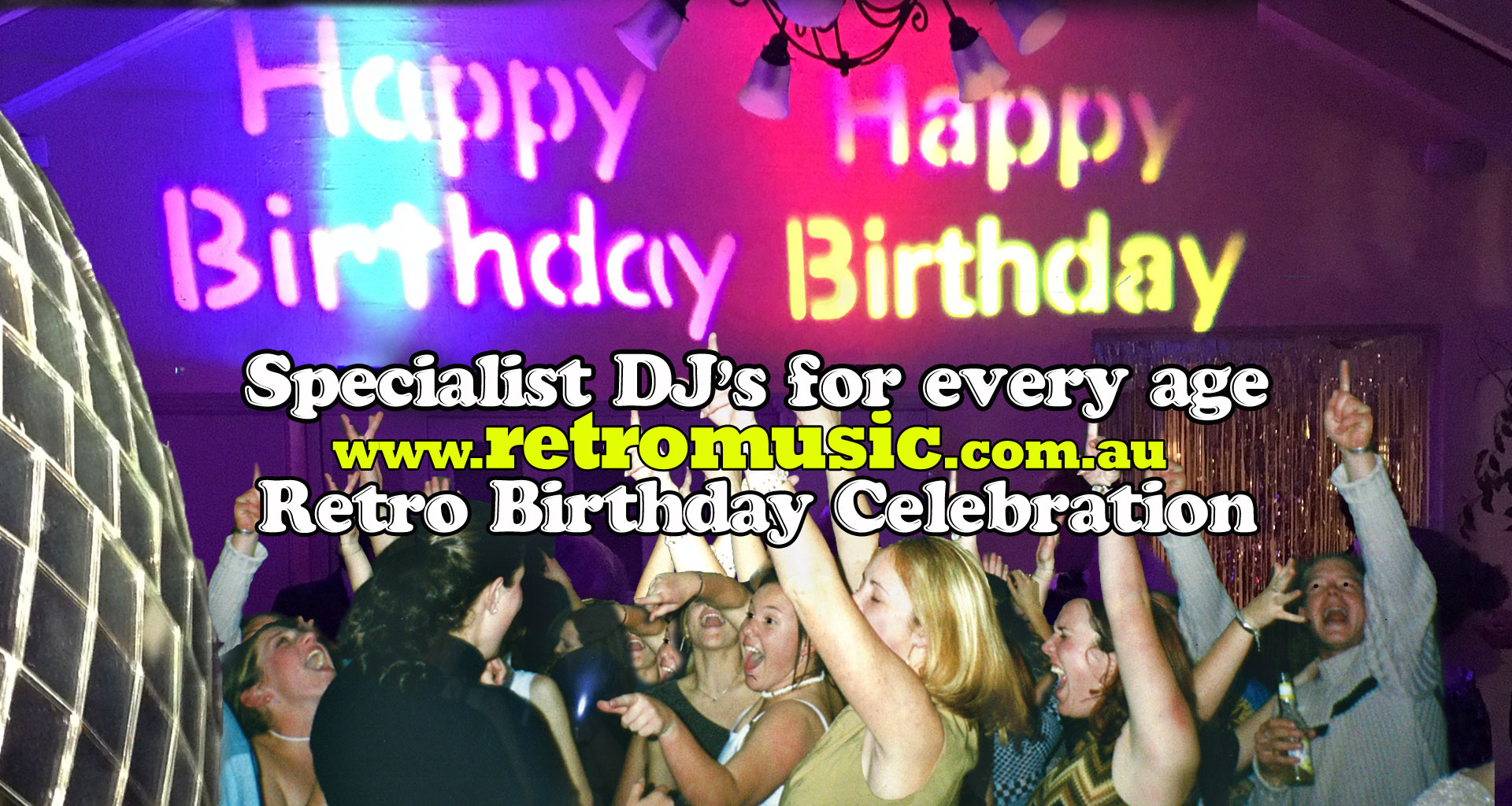 90's DJ's Music with Retro One Hit Wonders of the 90s & Party Music
Your 40th Birthday Specialist! 90s retro music styles including the 80's Pop, Rock, One Hit Wonders of the 90s, UK New Romantic Synth-Pop, USA Glam & Pop Rock and from Australia our home grown Australian Pub Rock & Pop from this fantastic decade in music.
Classic Video Game Machines & DJ Hire Package
Looking for that perfect Retro Event and want to make it feel like the old days filled with fun memories. While our Retro DJ hire is playing your favourite music why not play the original arcade machines. Games including Pac Man Galaga Frogger Scrambler & the original Space Invaders game. We have all the best Arcade games in Stand Up or Cocktail sit down machines. Pinball machines are also available. When you have a Retro Themed event or birthday hire everything from Retro Music the best supplier in one easy phone call.